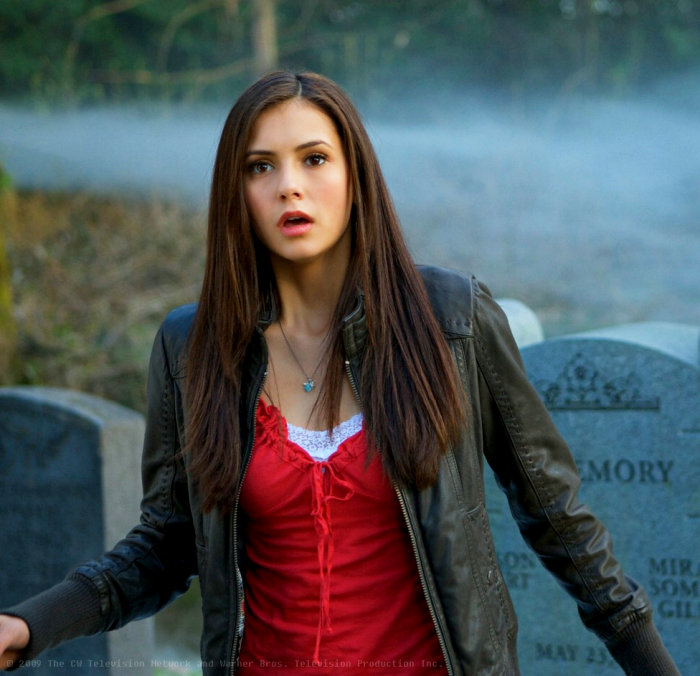 A new promo of "The Vampire Diaries" is released by The CW, titled "Love Sucks". Containing metaphorical terms related to vampires, the clip is narrated by the main character, Elena, describing what 'love' means to her. Two male hands, which may as well be Damon and Stefan's, help to provide the tone of 'safe', 'hurts' and 'out of control'.
The new series which is adapted from the novels by L.J. Smith, is part of The CW's Fall line-up. It will premiere on September 10, being the lead-in to "Supernatural". The official synopsis from the network is given below.
"Four months after the tragic car accident that killed their parents, 17-year-old Elena Gilbert and her 15-year-old brother, Jeremy are still trying to cope with their grief and move on with their lives. Elena has always been the star student; beautiful, popular and involved with school and friends, but now she finds herself struggling to hide her sadness from the world."
"As the school year begins, Elena and her friends are fascinated by a handsome and mysterious new student, Stefan Salvatore. Stefan and Elena are immediately drawn to one another, and Elena has no way of knowing that Stefan is a centuries-old vampire, struggling to live peacefully among humans, while his brother Damon is the embodiment of vampire violence and brutality."
"Now these two vampire brothers - one good, one evil - are at war for Elena's soul and for the souls of her friends, family and all the residents of the small town of Mystic Falls, Virginia."