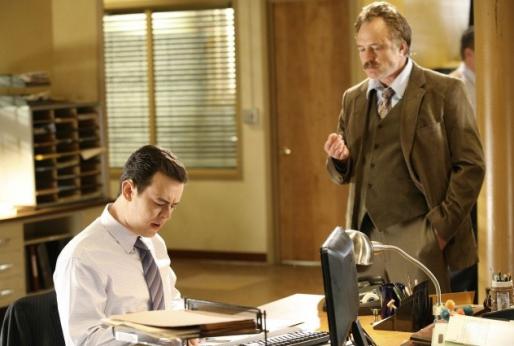 There were two important developments on this week's episode of The Good Guys:
1 - Dan proved he can actually follow through on impressive, legal police work.
2 -Liz showed she can be more than just a pretty face for Jack to pine over.
We've seen flashes of the first point before, but at the end of "3.52," it was nice to see Dan actually quote the procedural book and act like more than a washed-up cop with an awesome mustache. It's important this series reminds viewers that he truly knows what he's doing, or else we'll never take the guy seriously.
I also liked Dan's speech to Jack about the bad guys just having guns; versus the good guys being a team of dudes with guns. It actually made sense.
To Read More Click Here.