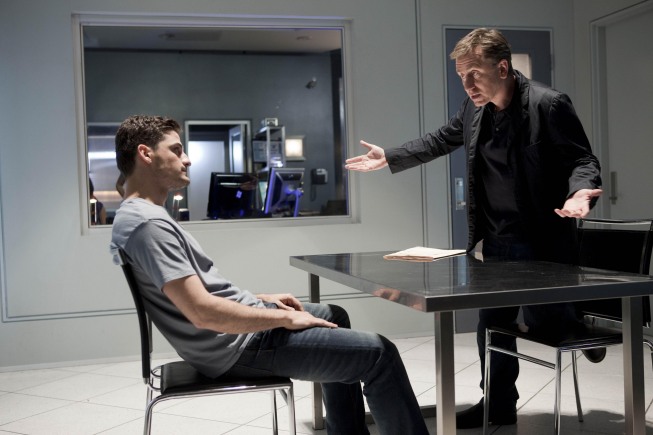 Lie to Me made unique use of Cal Lightman on "React to Contact." Unique under-use, that is, as his typical skills weren't on display in helping an Iraq veteran work through some repressed memories.
I find it slightly interesting that going into the fourth of July holiday weekend that Fox decided to run an episode featuring a possible PTSD Vet needing help remembering the truth.
While the overall writing for this episode was decent, it really didn't feel like a true episode of Lie to Me, given that they used a huge assortment of gadgets to help the soldier, from brain-scans to virtual reality recreations. The episode centered more on technology than on what Cal and his team really do well:read people.
Don't get me wrong, there was a dash of reading in the episode, but overall it felt a little more CSI than anything else.
To Read More Click Here.