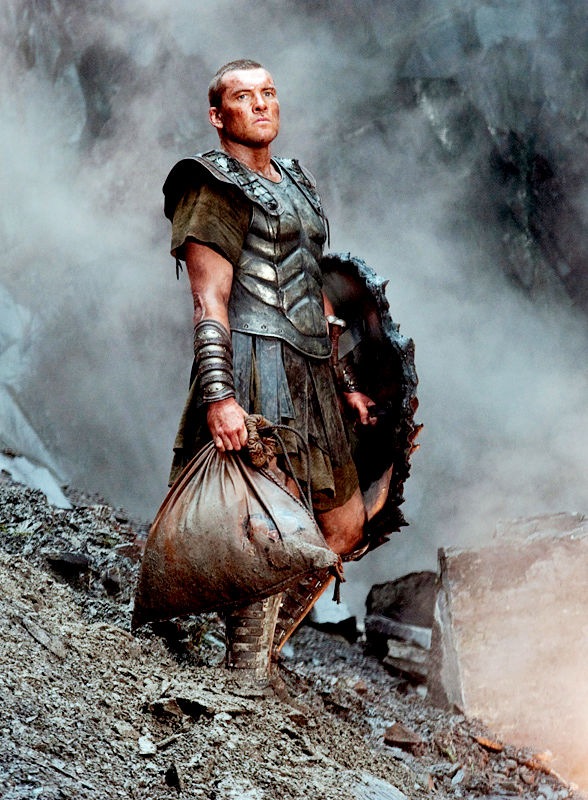 With only three months left before it hits theaters, "Clash of the Titans" is going to set cameras to roll out once again in January 2010. Speaking to Los Angeles Times during The Envelope's special screening of "Avatar" on Friday night, December 18, Sam Worthington informed that Warner Bros. Pictures is pleased with Louis Leterrier's work and they have increased the budget for the film so that the helmer can add some scenes.
"We're going to be going back and shooting more scenes for it, they cut loose with some money so we can add to it," Worthington revealed. "We're going to be shooting more scenes in January, so we're going to be right up against it -- the movie comes out in March." He went on explaining, "There were some creaky parts but they are the parts that we knew were creaky and that we knew were going to be creaky going into it."
Moreover, Worthington claimed the studio and producers are setting their sights higher for the film as they did not only spend more money for the film but also have been considering to release it in 3-D. "The studio is also letting us add some gods and scenes. And they're talking about making the movie a 3D film," he stated.
"Clash of the Titans" centers its story on Perseus. Helpless to save his family from Hades, he volunteers to lead a mission to defeat the vengeful god of the underworld before Hades can seize power from Zeus and unleash hell on earth. Sam Worthington leads with Gemma Arterton, Liam Neeson and many others in supporting roles. The action drama is set for March 26, 2010 release date in the U.S.