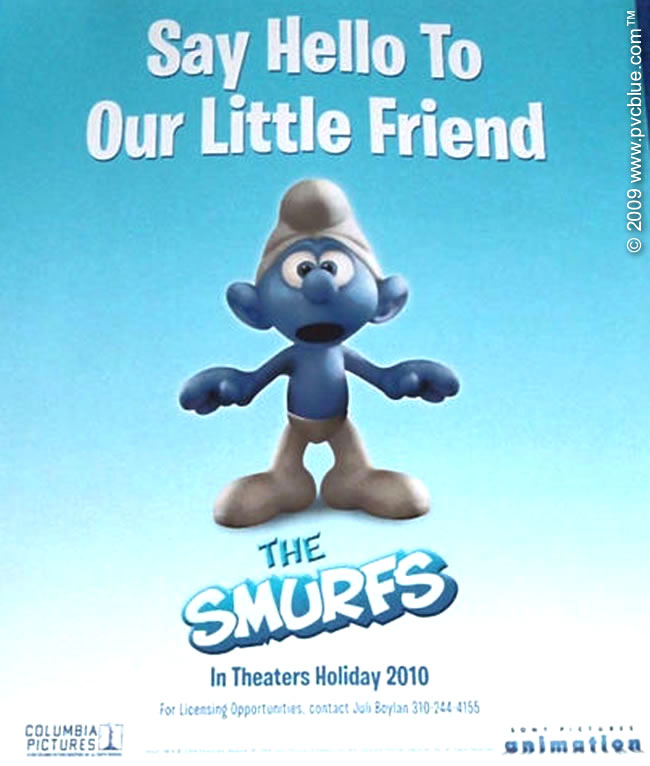 Columbia Pictures is developing a CG-adaptation of "The Smurfs", and has released a promo image of the upcoming movie in a magazine. Scanned and posted online by PVCBlue, the first look gives a taste of how the blue-colored character will look like in the feature film, along with a reminder that the movie will come out in theaters holiday 2010.
Little is known about the storyline of this family animation film. Such characters as Papa Smurf, Smurfette and the villainous Gargamel are expected to appear in it. David Stem and David Weiss, the writers of "Shrek 2" and "Shrek the Third", will provide the script alongside scribe Audrey Wells.
The movie that uses a mix of live action and CG will be directed by "Beverly Hills Chihuahua" helmer Raja Gosnell. "The Smurfs" is expected to be released in both 2-D and 3-D theaters across the U.S. on December 17, 2010.
"The Smurfs" originally appeared in the Johan and Peewit comic book series. The story of a group of small sky blue forest-dwelling creatures then spawned into comic book series as well as Hanna-Barbera Productions' animated television series which was widely popular in the '80s.
On the idea of making a movie out of the lovable blue creatures, producer Jordan Kerner has revealed that it came out after he talked with Sony Pictures Entertainment chairman, Michael Lynton. "He relished them as I do and suggested that it should be a live-action/CG film," Kerner said. "(Studio topper) Amy (Pascal) felt equally that there was potentially a series of films in the making."