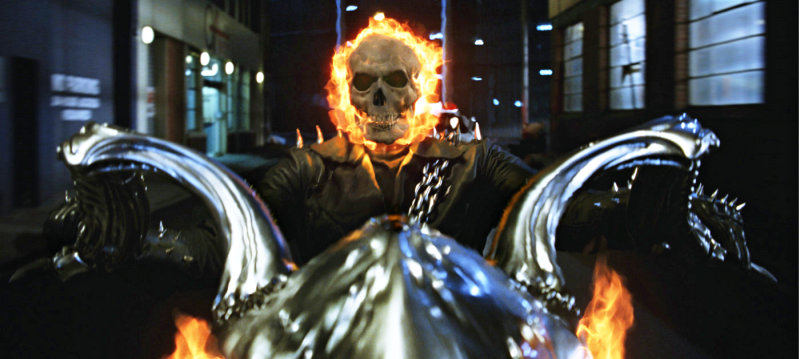 "Ghost Rider 2" will be darker than the first one, but screenwriter David Goyer recently insisted that it can't be called a reboot. Asked by MTV on the truth behind the swirling reboot speculation, the co-creator of TV series "FlashForward" was quick to utter what he has in mind of the sequel to 2007's "Ghost Rider".
"It's not exactly a reboot," the 43-year-old claimed. He went on explaining, "I hate to say it's more realistic, because he's got a flaming skull for a head, but it's a bit more stripped down and darker. It's definitely changing tone. What 'Casino Royale' was to the Bond movies, hopefully this will be to 'Ghost Rider.' "
Goyer further spilled hints on when exactly the second movie takes place. "This story picks up eight years after the first film," he said, after revealing that the sequel is planned to start its production by 2010. The filmmaker who is attached to direct and pen the script of "Magneto" continued on promising, "You don't have to have seen the first film."
"It doesn't contradict anything that happened in the first film, but we're pretending that our audience hasn't seen the first film," he added. "It's as if you took that same character where things ended in the first film and then picked it up eight years later - he's just in a much darker, existential place."
"Ghost Rider 2" will be produced by Avi Arad, Michael De Luca and Steven Paul with Gary Foster serving as executive producer. Nicolas Cage is attached to reprise his role as Johnny Blaze aka Ghost Rider.