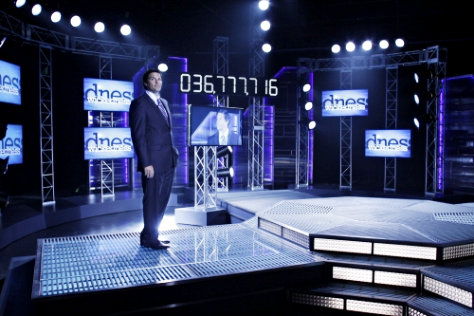 In a surprising move, Dan brings Renee onto his television show, leaving Nathan and Haley powerless to stop him from revealing the truth of her pregnancy to the world. The "One Tree Hill" episode named after The Avett Brothers' single will air on Monday, October 26.
James Lafferty who plays Nathan talked to Zap2It recently to comment about the sex scandal and the involvement of Dan. Asked whether Dan has a pure motive to help his son this time, Lafferty said, "In the past, Dan has saved Nathan and he's absolutely been there for Nathan, whether or not Nathan wanted him to be. But Nathan has still shut Dan out. Even now, he doesn't consider Dan to be a part of his family and there's really nothing Dan can do to get back in. I think the audience has to consider that this could make Dan even more bitter than he once was."
"I and Love and You" will also focus on the love triangle between Quinn, Sara and Clay. Quinn examines what went wrong with David, while Sara and Clay discuss their past. Meanwhile, Brooke comes clean with Julian about her true desires.