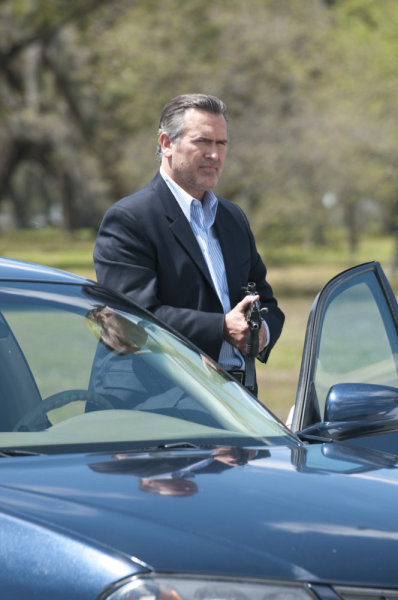 On "Breach of Faith," our dynamic four were up to their ears in hostage situations and in assisting those in need.
This episode was the bread and butter of the Burn Notice team. While the overall storyline with Jesse did not move forward very much, we got to see Michael and Sam do what they do best: have each other's back.
While Sam and Michael will banter about the jobs that Sam gets Michael involved with, this hour proved that regardless of the situation, they are truly friends and Michael would do anything to help Sam out. Sam is one of my favorite characters Bruce Campbell has ever played.
He clearly puts a good deal of himself into the role, and I enjoy seeing that.
To Read More Click Here.