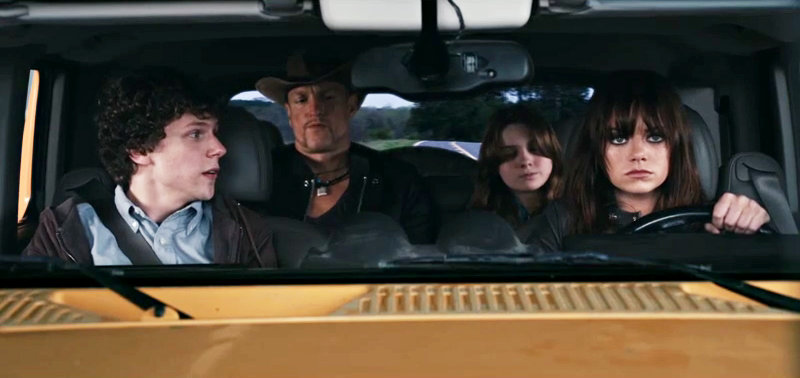 Following the release of a scary surprise clip from "Zombieland", an international trailer for the horror film has been debuted. Put out at Sony Pictures official UK website, this new promo video is narrated by Columbus who gives a testimonial about how to survive in a world overrun by zombies.
Struggling to survive the zombie mayhem, Columbus teams up with badass Tallahassee. Columbus is described as a young man who has made habit of running from what scares him. Tallahassee, on the other hand, doesn't have any fears. Together they are traveling across the nation to seek for a safe place away from the zombies' reach.
During their journey, they are joined by Wichita and Little Rock who have also found unique ways to survive zombies' attacks. But, their fight against the zombies is not the only problem they are dealing with as they now have to determine which is worse: relying on each other or succumbing to the zombies.
Written by Rhett Reese and Paul Wernick, "Zombieland" is directed by Ruben Fleischer. Jesse Eisenberg, Woody Harrelson, Emma Stone and Abigail Breslin are in the cast ensemble to portray Columbus, Tallahassee, Wichita and Little Rock respectively. The horror comedy will hit U.S. theaters on October 2.