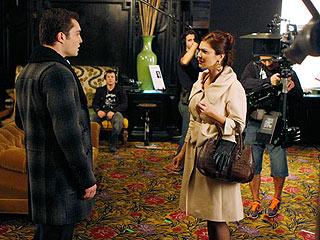 GOSSIP GIRL returned tonight with a new episode titled "The Hurt Locket" (quite appropriate especially after The Hurt Locker's big win at the Oscars yesterday) after what seemed like a hiatus that lasted forever. I even had to watch the 'previously on' recap in order to remind myself of what happened before the break.
So let's talk about this.
Tonight's episode was really light on Dan and Vanessa as they were nowhere to be found, so I'll start with them. Now that Dan finally confessed his feelings to Vanessa, she is the one that's not ready. How long will they make us wait until these two finally get together, seriously! (FYI, check out the episode photos for next week's episode "The Lady Vanished" for your answer)
After being MIP for a while, Rufus finally comes back and confronts Lily about what she did with her ex-husband. When he learns that she shared a kiss with him, he decides that he needs some time to think and goes to see Holland. Hypocrisy, thy name is Rufus.
To Read More Click Here