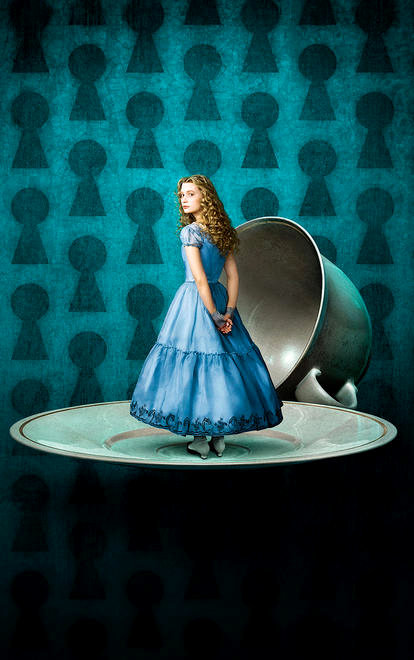 After USA Today came out with a series of images from "Alice in Wonderland", two more pictures from the upcoming animated feature have been put forth by Yahoo! Movies. Like some of the earlier-exposed photos, these two also focus on the individual characters in the Tim Burton-directed movie.
While the previous ones saw Johnny Depp's Mad Hatter, Helena Bonham Carter's the Red Queen and Anne Hathaway's the White Queen, these fresh pictures bring Mia Wasikowska's Alice and Matt Lucas' Tweedledee and Tweedledum up and center. The one with Alice captures the young girl standing near the famous giant tea cup.

"Alice in Wonderland" is based on the Lewis Carroll classic of the same name and will combine performance-capture imagery with live-action footage. The story has been modernized by Linda Woolverton. It will follow now-17-year-old Alice who gets transferred once again to Wonderland, but she doesn't remember that seven years back she has come to this magical world. It is expected to hit U.S. theaters on March 5, 2010.