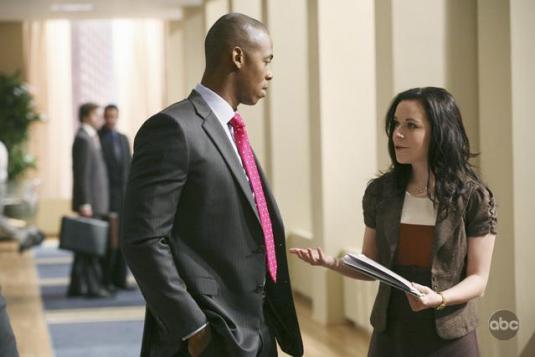 The problem with The Deep End can almost be summarized by its title: Who names a TV show after a cliche?
Through three episodes, that's all we've seen so far from every situation. Last night's episode, "To Have and to Hold" was a prime example of how the series is failing to flesh out any character in a meaningful way.
Take Dylan. What do we know about him right now? He's an idealistic, good guy. That's pretty much it. Sure, it was nice to see him assist a woman whose new husband died in battle and who was in danger of being deported as a result... but the case didn't reveal anything new about this first-year associate.
So far, The Deep End seems content to just thrust these attorneys into unusual cases and let the audience be satisfied when they come out on top. But we've seen a billion court cases on television through the years. It's far more important to establish interesting characters.
To Read More Click Here