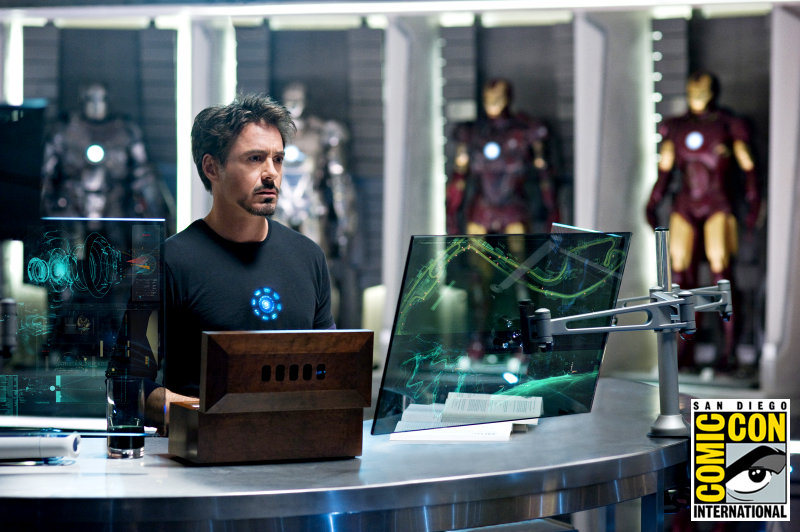 While the full Saturday, July 25, schedule of Comic Con 2009 is yet to be released, it is said that the panel for "Iron Man 2" at Comic Con 2009 will be held on the third day of the annual convention. According to Coming Soon, Marvel Studios and Paramount Pictures will present the sequel of 2008's "Iron Man" from 4:00 to 5:00 P.M. in Hall H. No word yet on which cast members will be making special appearances at the event.
Held annually in San Diego, Comic Con 2009 will run from July 23 to 26 with a special preview night on July 22. Earlier, San Diego Comic Con International has announced the full schedule of its first two days, the Thursday's programming and the Friday's line-up, exposing the date and time of studio's presentation for "The Twilight Saga's New Moon", "District 9" and "Sherlock Holmes".
Weeks earlier, a photo of Tony Stark's Grand Prix race car from the second iron-armored hero film has been published by Road & Track magazine. It was explained that "the Stark Industries-sponsored vintage race car" will be the one Tony Stark will be driving "in a scene that depicts him racing in the Grand Prix de Monaco Historique, a vintage race held in Monte Carlo".
"Iron Man 2" stars once again Robert Downey Jr. and Gwyneth Paltrow who reprise their roles as Tony Stark/Iron Man and Pepper Potts. They are joined by Don Cheadle who will take on Colonel James 'Rhodey' Rhodes in place of Terrence Howard. Mickey Rourke, Scarlett Johansson, Samuel L. Jackson, Sam Rockwell join them in the star-studded cast ensemble.
The script of this superhero film is written by "Tropic Thunder" co-scribbler Justin Theroux. So far, the plot of this sequel is yet to be disclosed, though rumor has it, Stark will be dealing with his alcohol problem. Directed once again by Jon Favreau, it is set to hit U.S. theaters on May 7, 2010.