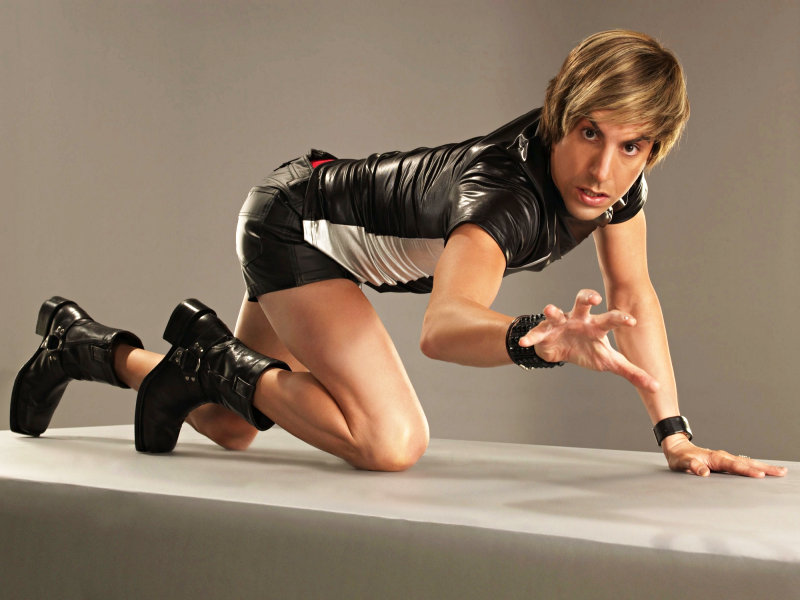 Universal Pictures have released three brand new made-for-television promo videos for "Bruno". Filled with many never-before-seen footage from the upcoming comedy, each of the spot brings up different themes. The first one focuses on who Bruno is, the second one highlights on the real people's reactions, and the last one includes a segment from Bruno's interview with Ron Paul.
The first spot called "Bruno Ist" displays snippets of Sacha Baron Cohen in costume and introducing himself as Bruno. It also exhibits the time nearly-naked Bruno invades a mall strapped to another man. While the second spot shows many similar footage to the trailers, the third spot gives out how he ticks off Ron Paul during an interview.
Directed by the man behind "Borat", "Religulous" and "Curb Your Enthusiasm", Larry Charles, "Bruno" comes from a character created by Sacha Baron Cohen in comedy television series "Da Ali G Show". This movie takes the format of "Borat" and is said to highlight the interviews between the eccentric gay Austrian fashion reporter and unsuspecting guests, which allegedly include Arnold Schwarzenegger and Ben Affleck. It is set to open in U.S. theaters on July 10.