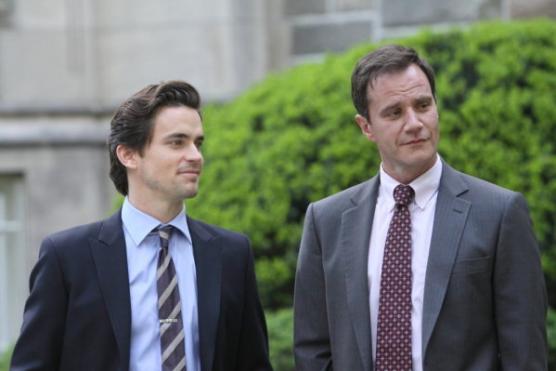 The follow up episode to the much anticipated second season of White Collar was.... - well, pretty decent, but nothing compared to last week's. I am a huge fan of this show because I love seeing the dynamics between Peter - Neal - Mozzie, but there's always that underlining problem of the week that gets magically solved within sixty minutes.
Granted, I loved seeing a sleazy politician like Jennings get what he deserved and it was really great watching the interactions between Diana and Neal. Could there possibly be something blooming here? It most likely isn't romance because she prefers playing for the other team, but maybe Diana feels a connection for Neal?
It is pretty clear that Diana has the music box because she and Peter are trying to track down the man who blew up the plane. But, my question is - why would they keep this a secret from Neal?
To Read More Click Here.