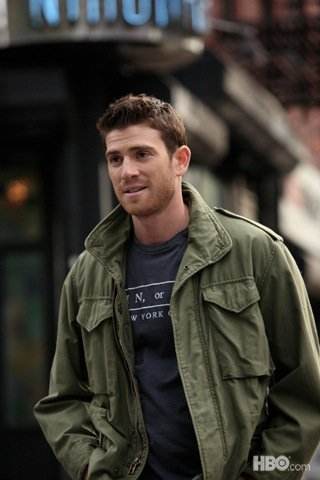 How to Make It in America is a show that nearly lost me. Its mediocre second episode, "Crisp," just didn't hold me as well as the pilot episode did. Thankfully, this week's half-hour episode made me look forward to the next week's episode.
The series seems to be moving at a reasonably decent pace; it's slow enough for the story to have emotional resonance with the viewer everytime Ben and Cam experience small successes, but it's fast enough so that, for the most part, the viewer isn't yawning through every subplot.
However, my one qualm with this week's episode was one subplot that didn't seem to fit in with the rest of the stories being told. That subplot was Rachel's story, where she almost quits her job after meeting her missionary friend and realizing how meaningless her life in New York is. While the conclusion of the story thread gave a great overarching message to the reasoning behind a lot of the show's characters, it didn't really give much in terms of supplementing the storylines we already know: Ben and Cam's attempt to create a denim line, and Rene trying to sell Rasta Monsta.
To Read More Click here.