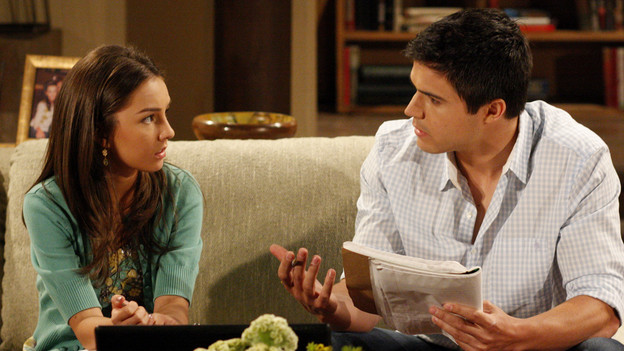 Vanessa Marcil returns in the role of Brenda Barrett. Brenda is in Rome about to appear in front of the press when her bodyguards have to subdue an attacker with a knife.
Sonny continues to wear down Claire's defenses while Claire wonders if Sonny has ever truly given his entire heart to a woman. After Claire leaves, Sonny's thoughts drift to Brenda.
Pretending to counsel her, Carly tells Lulu Dante cannot be trusted because he is Sonny's son. Showered and in a bathrobe, Brook seductively edges closer to Dante and kisses him. He gently shuts her down just as Michael arrives home.
To Read More Click Here.