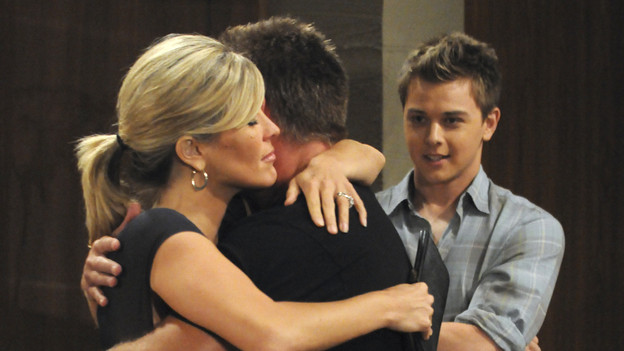 Johnny tells Ethan he will kill Sonny in a public setting, hoping to make it seem like self-defense. Ethan thinks that is a really bad idea, but is unable to convince Johnny otherwise.
Dante continues to cover up Michael's involvement with the drive by shooting, convincing Lucky to keep the information secret.
Sonny explains to Jason he managed to gain Jason's legal loophole release through his relationship with Claire. Carly and Spinelli are overjoyed to hear that Jason is being released.
Brenda tells Murphy she's is skittish around marriage since she has been left at the altar three times. Claire questions Sonny if he has ever truly loved someone wholly. Both Sonny and Brenda share a flash back of the time Sonny proposed.
To Read More Click Here.