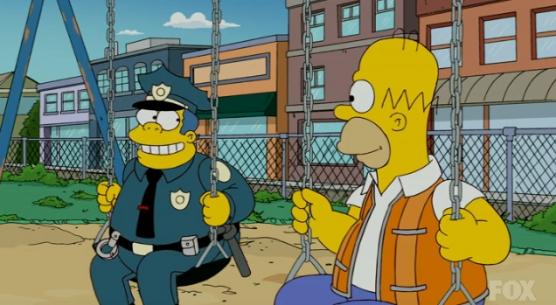 We're huge fans of the Wiggum family, so it's shocking that a Simpsons episode that focused on a friendship between Homer and Clancy would be so mediocre. The episode had a fun Simpsons-style setup with Homer being arrested for mistakenly holding up a bank and stuck doing community service under the Chief's eye.
After bonding over a lunchbox full with every type of parm sandwich you could ever think of, two of the funniest, overweight citizens of Springfield entered into a friendship that resulted in a buddy cop adventure. Unfortunately, when nearly every hilarious bit that could have been done about cops has been done over the previous twenty seasons, there wasn't much new material for "Chief of Hearts."
To Read More Click Here.