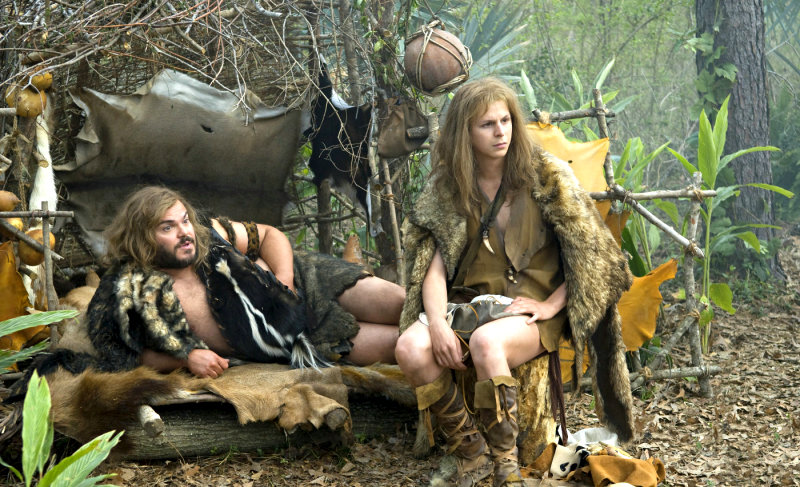 Columbia Pictures have uncovered the first full movie trailer for "Year One". Posted at Yahoo! Movies, the promotional video for this Harold Ramis-directed movie shares detailed looks at the upcoming biblical comedy, exposing lots of historical gags as well as giving more to the film's plot.
Though some of the footage seen have been included in the film's Super Bowl spots, the trailer still presents several never-before-seen footage, especially the primitive village scenes. It also unravels the reason behind why Jack Black's Zed is kicked out from his primitive village in the first place, and how Michael Cera's Oh accidentally joins him.
From the producer of "Superbad" and "Pineapple Express", Judd Apatow, comes "Year One", a biblical comedy about a couple of lazy hunter-gatherers who upon being banished from their primitive village, go on an epic journey through the ancient world. Starring Jack Black and Michael Cera, it is supported by Olivia Wilde, Christopher Mintz-Plasse, Oliver Platt, Hank Azaria and many else. It will be available in U.S. theaters on June 19.