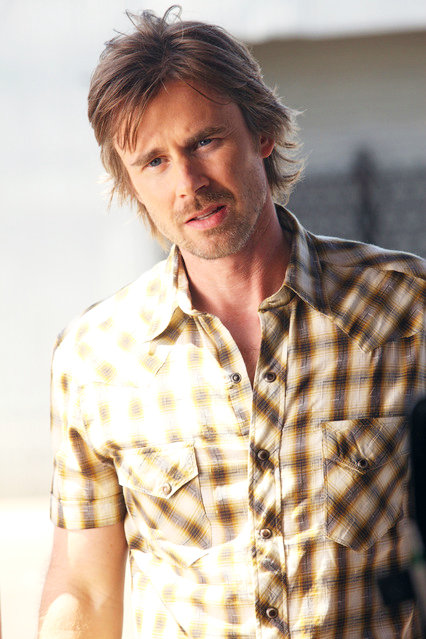 After what seemed like a really long week, it was time for a new episode of TRUE BLOOD titled "Hitting the Ground." Last week ended with Sookie being fed on by Lorena and her signature scream. And this week opens as usual right where we left off. So let's talk about this really exciting episode.
Jason
He is still on his "high" from meeting Crystal and just won't let that go. He wants to find out more about her, so what does he do? He goes to "interrogate" the guy he put in prison of course. Hilarious! Oh and it doesn't stop there, Jason also goes to ask Lafayette to get him (no not V that was the first season) but some meth. Wow, just wow. There are no words. Yet I love watching him each week.
Hoyt
We didn't get to see Jessica this episode, but we did see a bit of Hoyt. And turns out he has a new girlfriend… maybe. I gotta say though, I don't find Hoyt as interesting without Jessica. And for that matter, I wish they would give Jessica more to do this season than to randomly glamour and bite people.
To Read More Click Here.