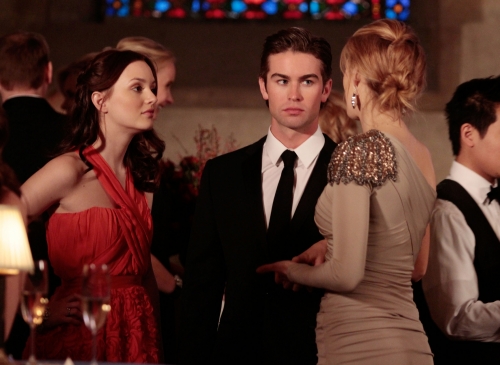 Is Blair an Columbia girl now? How does Chuck react to Lily's condition? These sneak peeks from next week's "It's a Dad, Dad, Dad, Dad World" will give you a hint.
On last night's Gossip Girl (see review and Round Table), we learned why Lily had been so secretive all season long - she has a bad illness that must not be named.
How will Chuck respond to potentially losing yet another parental figure? How does Blair suggest he's coping, or not, as they case may be? Find out after the jump.
But first, here's Blair lamenting another year at NYU, until ...