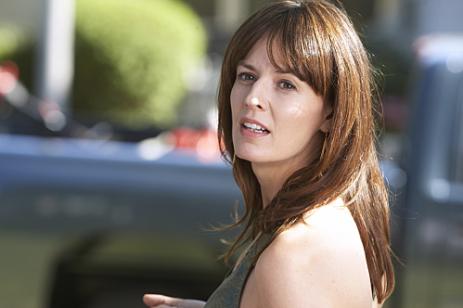 A tornado touched down in Kansas this week on United States of Tara.
Or a "torando," for those tuned to the local news on the show.
While very littie action took place on the episode, a whole lot was almost revealed. Specifically, a "pact" that Tara and Charmaine apparently agreed to as children. Shoshannah hinted at this near the end of the half hour, immediately before the show cut to a confusing scene where she and Tara actually sat across from one another.
This mental interaction, along with Charmaine's reaction to Shoshannah's quick analysis, laid the groundwork for the rest of the season. A secret from Tara's past will eventually get exposed, and we'd imagine it has something to do with Mimi, who Tara first mentioned to her sister last week.
To Read More Click Here.