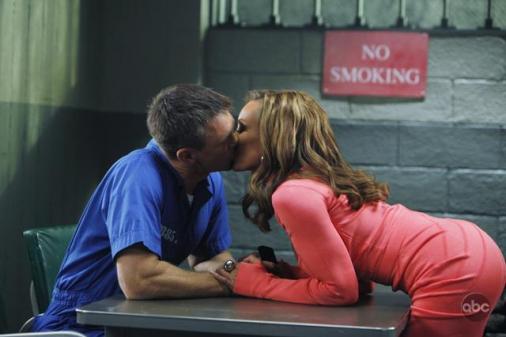 We love Betty and Matt together. So on this week's installment, "Back In Her Place" we were naturally quite saddened by Matt's decision to leave town and head to Africa.
Sure! Saving lives and helping the planet is wonderful and great food for the soul - blah blah blah - and I suppose it was never definite that he would be out of her life for good, but yes, this was a very sad one for us. Our only hope now if for Betty and Daniel to finally hook it up! (Preview wise, how weird is it that Wilhelmina and Daniel might lock lips!?)
The overall episode was very uniting. Everything kind of had a meaning. And one common theme was making you walk a mile in someone else's shoes. Obviously, the most hilariouspart was seeing Betty be torchered by Wilhelmina's antics. Everyone loves a good torcher fest now and then, right? Or our we a little bit too S&M?
To Read More Click Here.