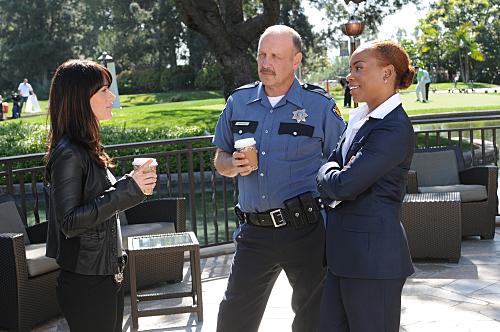 Since we only have one more episode left until the season is over - we are a little surprised and disappointed that the writers would leave Red John out basically the entire season!
"Red Letter" did not get us any closer into finding out who Red John is and what he wants - and we know we don't stand alone in wanting more! This mysterious psycho/serial killer is what sets The Mentalist apart from other crime scene shows and one of the main reasons why we love it! So our question is why?
This week we definitely could have gone for something that teased us about Red John, but there wasn't even a mention of him. From the previews, we know that finally we will get a meeting with him, but what gives!?
Other then being annoyed by how this ended played out, we were a bit confused why Russell would pretend that Hector slept with his own daughter! That is just gross and couldn't he just as easily blackmailed Hector with any old prostitute action? Why did he have to take the incestuous route?
To Read More Click Here.