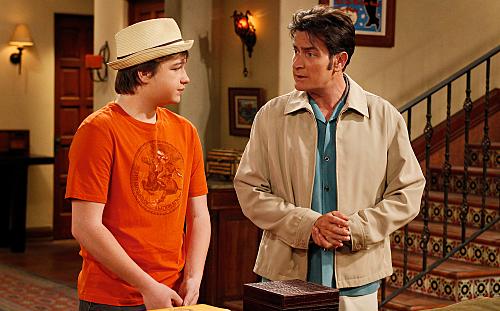 We get it. Chelsea has huge boobs. But, really, Charlie, it's time to get over her or Two and a Half Men will have painfully jumped the shark.
This show normally does season finales like no other sitcom on television. Take last season when we had Charlie stuck with Judith delivering a baby. It brought out the entire cast and stuck them in a ridiculous situation.
This time around? No Berta, no Evelyn, no Judith, no Herb, and certainly no Rose. The last one being especially depressing after she made a re-appearance during last week's far superior "Gumby with a Pokey."
This week had plenty of laughs thanks to Jake really stepping it up as a cast member, proving why he deserves to be the highest paid child actor and, of course, Alan is annoyingly entertaining as ever.
To Read More Click Here.