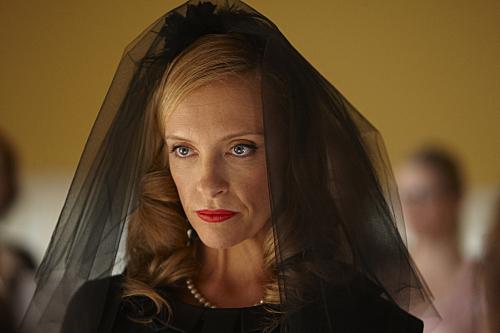 We are winding down the second season of United States of Tara and we are only just beginning to understand what caused Tara to have all her alters.
Something happened to Tara when she was just a little girl and she clearly blocked all of it out of her mind. Even Charmaine has no idea who Mimi is.
It was quite humorous to watch Alice arrive in "Open House" as a weeping widow to Mr. Hubbard. What struck us as odd was how Tara's mother said she must know who Mimi is as she was acting just like her. That means, Alice is some version of Mimi?
Not that I am not happy that Tara forgave Max - but, I was a bit surprised. Even though Tara herself has admitted to sleeping with over thirty-something different people - all the while being in a relationship with Max, but was it really her that was cheating? No. It was the alters.
To Read More Click Here.