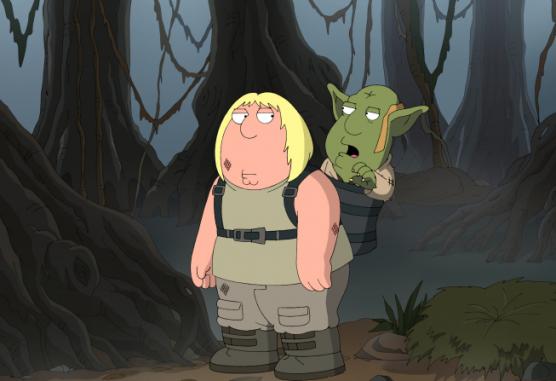 It feels weird doing a review on the Family Guy season finale, "Something, Something, Something, Dark Side," which has already been out nearly six months on DVD, where I first watched it. Since the powers that be decided to save the episode to air as the finale, here's our review after watching the episode for a second time.
We're not huge Star Wars nuts, but are certainly big enough fans to appreciate the show's parodies of the films. While clearly a follow-up won't be as original or fresh as the original parody of A New Hope was with "Blue Harvest," there was still an entire movie and new cast of characters to make fun of.
We're actually really happy with McFarlane and crew's decision to split the parody up into three hour-long episodes, each being complete parodies of individual films. It really leaves for some fun material as they're able to go scene-by-scene and poke fun of some of the ridiculousness Lucas tried to get away with.
To Read More Click Here.