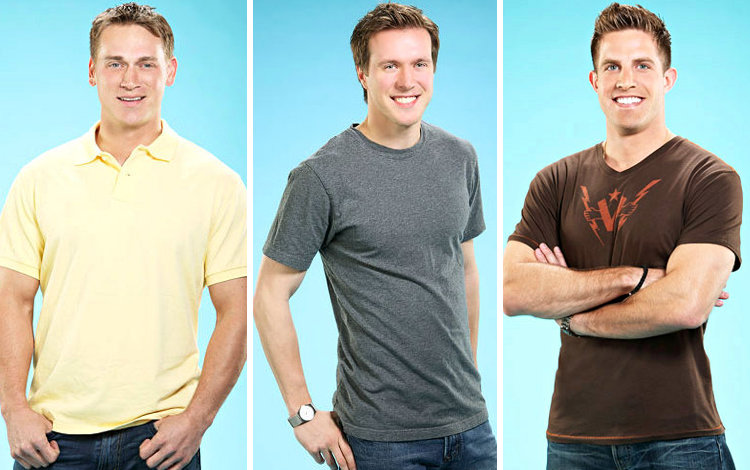 Three more were shown the door on "The Bachelorette" Monday, June 1 as Jillian Harris narrowed it down to 13. Tanner F., a 28-year-old sales representative from Derby, K.S. did not receive the rose from the bachelorette, neither did Brad, the 27-year-old financial advisor from Chicago, I.L. and Sasha, the 27-year-old oil and gas consultant from Tiki Island, T.X.
Brad was in the group date along with Reid, Wes, Mike, Michael, Tanner F., Mark, Robby, Tanner P. and Juan. Jillian wanted the guys to show her "the good, the bad, and the ugly" and so they went to a live Hollywood Western set where they each had a role to play. Brad awkwardly kissed Jillian in order to beat Tanner F and at one point Brad expressed his fear that Jillian kept giving roses to individual dates.
Brad was bitter about his departure, saying "Tanner P., David and Wes don't offer anything," before adding "she will never find love with those guys." Tanner F. meanwhile, received little camera time throughout the competition. And in the rose ceremony, Jillian said that her relationship with the guy was moving rather slowly.
Sasha was actually the one with the privilege of getting an individual date. Because Jillian loves anything with cars, they went to a motor museum where they got to pick between two cars. Sasha picked the Ferrari and Jill said, "Sasha drove like a maniac, and I loved it." During their conversation Sasha said that he was looking for his "mythical unicorn."
Back from the date, Jill revealed "I wish I could be that unicorn that he's looking for, but I'm not," before then telling him in person, "I'm so afraid that I can't meet your expectations." Sasha said he appreciated honesty and left the mansion.
Next week on "The Bachelorette", the remaining guys will be taken to Vancouver, David denied a kiss, Jake is upset about the little time he spent with Jillian and someone is having a girlfriend secret.