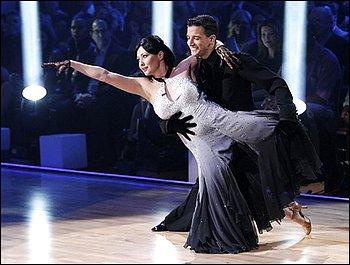 Despite compiling respectable, if not compelling scores in both weeks one and two on Season 10 of Dancing with the Stars, Shannen Doherty became its first exiled contestant.
Kate Gosselin, Buzz Aldrin and Aiden Turner - all vastly outperformed by Doherty - seemed like prime candidates to go, but only one (Gosselin) was even in the bottom three.
In fact, Pamela Anderson joined Kate and Shannen at the bottom of the heap despite being the fourth highest rated performer by the judges over the first two weeks' dances.
To Read More Click here.