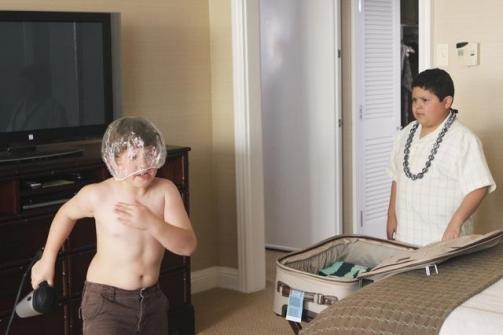 The entire family arrived in Hawaii on the episode aptly titled "Hawaii" and provided viewers with a few lessons:
* Room with Manny if you're a "sophisticated" man interested in fire safety and picking up girls with virgin Mai Tais.
* Perfect the art of swimming, running and rowing if you're a relative of Gloria and wish to enter this country.
* Don't exercise too much with a bad back.
* Always warn your father-in-law, when lying face down across his front on a hammock, that it's just your wallet in your front pocket.
* Never dress your Vietnamese baby in jungle print when visiting local wild life.
* It's never too late to be romantic, even on a vacation with your children and in-laws.
To Read More Click Here.