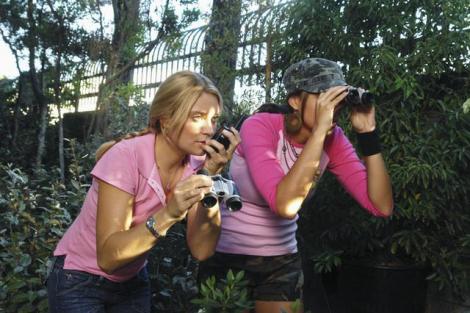 This week's episode of Greek was all about figuring things out and starting over:
For Casey, this meant spying on Cappie and Evan to find proof of their secret friendship; for Ashely, this meant figuring out how to get back into the rhythm with Fisher; and for Rusty and Dale, it meant moving on with their personal relationships.
As usual, we've compiled our favorite Greek quotes from the hour and listed them below:
Casey: So Fisher is officially off probation?
Ashley: Once again he is a full citizen of the United States of Ashley.
Rusty: She already has friends in New York. What, do they sit around Central Perk, talk about what to name Rachel's baby?
Ashley: You've never seen Clueless and you're a film major? I thought CRU had a good program.
Cappie: If our enemies find out that me and Evan are vigilante crime-fighters who protect the people of Cyprus from the dark forces of corruption, we'll be so screwed!