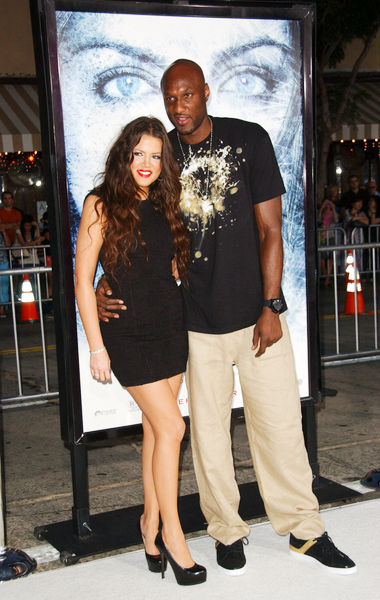 X17 Online has just unleashed two pictures taken from the weekend wedding of celebrity socialite Khloe Kardashian and her basketball player fiance Lamar Odom. Both shots expose the looks of the couple in their wedding outfits.
In one of the shots, both Khloe and Lamar are captured setting their eyes on the lens. The other one, meanwhile, sees Khloe bending her head. She is seen in the snaps getting help from a male and female companion with her wedding dress.
Khloe Kardashian and Lamar Odom managed to send shock with their wedding plans after dating for just about a month. They exchanged vows at a ceremony held on the grounds of the home of music mogul Irving Azoff, a family friend, in Beverly Hills on Sunday evening, September 27.
"Khloe was a vision in white and Lamar looked so happy. It's hard to believe these two found love so quickly - after dating for just more than a month - but it seems like the real thing," X17 Online's photographer comments. During the nuptials, cameras were seen rolling to tape the affair for a future episode of Khloe's E! reality TV series "Keeping Up with the Kardashians".
Khloe and Lamar's first wedding pics can be seen on X17 Online.