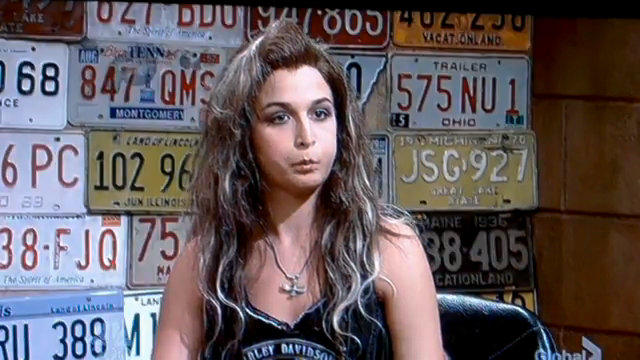 Megan Fox may be the icing on the cake during the season opener of "Saturday Night Live" but it was newbie Jenny Slate who stole the headlines after the Saturday, September 26 show. The comedienne who made her debut in the sketch called "Biker Chick Chat" dropped the most-forbidden four letters word on air.
Playing alongside regular Kristen Wiig, Slate was supposed to slip in words like "frickin' " and "friggin' " in every sentence she said. However, she said the real F-word on the sentence "You stood up for yourself, and I f**kin' love you for that." Slate made a face after realizing she had a slip of tongue, puffing her cheeks.
The executives of "SNL" were hoping that they can get by with the incident. Lorne Michaels said on Sunday, September 27 that Slate needs to be spared because it was her first time on the show. "There was nothing dirty, just a slip of the tongue. It was 'frickin', frickin', frickin' ' and then boom! The pain that Jenny is going through is, I'm sure, considerably worse than that experienced by anybody who saw it," Michaels stated.
The issue of F-word on air has become sensitive since the Supreme Court landed a rule that television networks could be punished for using "fleeting expletives" between 6 A.M. and 10 P.M. broadcast. This, in fact, is not the first time for "SNL" to experience such thing. In 1981, Charles Rocket did the same thing but Internet and technology were not available to preserve the moment and share it to public.
"I don't want that show to be remembered for one word. I feel awful," Michaels said on the overall of the show.