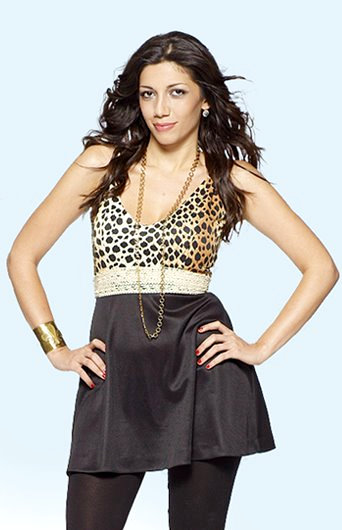 It's Fashion Week, folks, which means it's time for another Project Runway season finale. Per usual, Season 6 finalists Carol Hannah, Irina and Althea had to complete a 13th look on the fly, which was just one of the obstacles the trio had to face. On show day, Tim gets freaked out when the ladies are running late and really reads them the riot act. Me no like angry Tim. Read on to find out how their Bryant Park moments played out, see who was auf'd and who was named the winner... of Project Runway.
ALTHEA
The Inspiration: Sci-fi films of the '50s and '60s
The Obstacle: Irina accuses her - again - of plagiarism. This time, it's Irina's patented smoky, smudgy eye makeup (which she clearly invented) that is under siege.
The Collection: Maybe I'm not nerdy enough, but I'm not seeing sci-fi here. Instead, though, it's a great mix of separates in blacks, grays and tans and some more oversized knitwear ("Mine!" shrieks Irina). She says she wanted the models to look like clones, but with matching headbands pushing their hair back and nearly bare faces, they really just look like they've just washed their faces and are ready for bed.
Judges: Guest judge Suzy Menken, herself a bit alien-like with that croissant shape growing from her forehead, says that knitwear is not very futuristic. Nina thought the last three looks were off, but agrees with Michael that it was refreshing to see sportswear, even if it doesn't always read well on the runway.
To Read More Click Here.