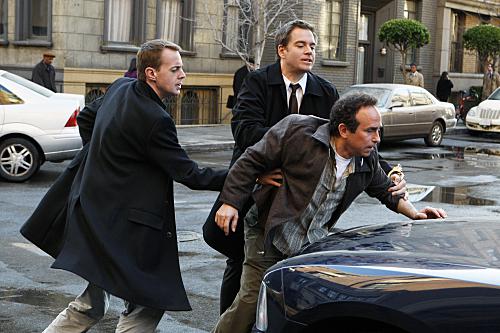 Whether it's with their slowly unraveling mysteries or character development, NCIS understands subtlety better than just about any show. "Double Identity" was a prime example.
When a former Marine goes off the grid and assumes a new life, it's up to Gibbs and the team to find out why. Our episode recap has the plot details. Now, here's TVF's review ...
Lt. John Maine, or Christian Wells as he was later known, is found shot in a National Park. He survives long enough for us to meet his two wives, Leah Maine and Rachel Wells.
It turns out Maine vanished in Afghanistan back in 2004, only to resurface in the U.S. under a different name and with a substantial, eight-figure fortune no one could account for.
Maine/Wells dies before Gibbs can do his thing, but our man does learn that back in '04, the mysterious Marine vanished during a three-person undercover mission gone haywire.
To Read More Click Here