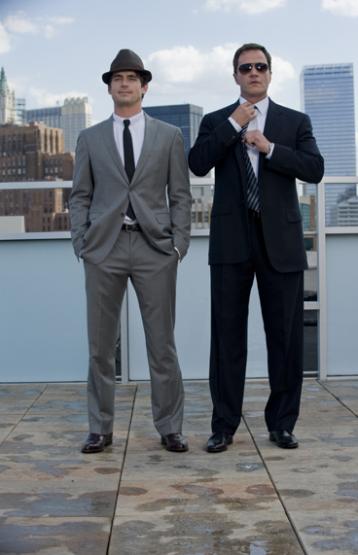 It's been over a month and the anticipation for the return of our beloved show has been killing us!
*** Warning! Spoiler Alert!' If you haven't already watched the show and/or read our recap of "Hard Sell", then do it! Come back after and let us know what you thought of this amazing episode! ***
Okay, so thankfully as most of you guessed, Peter is not the bad guy and Fowler is! (Or at least this is what the show has us believe right now, anyway.) Something tells me someone else is involved besides Kate. Someone close to Neal that could get into his head...perhaps a small middle-aged man who dresses well and wears glasses? We hope not!
We aren't sure how you guys felt, but there were so many unanswered questions floating around in our heads all night! White Collar really knows how to keep us up, biting our nails!
To Read More Click here.