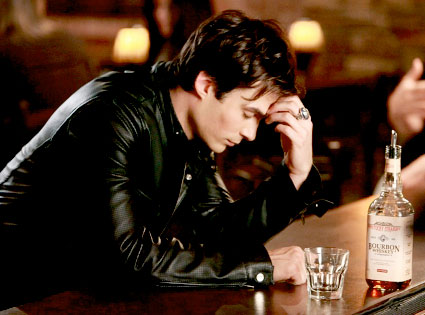 Boom, boom, boom. Let's go back to that tomb!
That is the plan as The CW's highly addictive Vampire Diaries finally returns tonight, picking up several weeks after the show's best shocker yet: Katherine (Nina Dobrev) wasn't in the tomb. Gaaah! And there is a woman in the world who does not want to be with Ian Somerhalder. Double gaaah! (And wait...really?!)
Turns out, according to the show's boss Kevin Williamson, the tomb opening without Katherine inside was just one of six - yes, six - major cliffhangers he's planning for the rest of the season...
Vampire Diaries, Nina Dobrev, Paul Wesley Bob Mahoney/The CW
"He has to realize, 'Wait, this woman didn't want me?' " Williamson says of Somerhalder's character Damon, who realized in the most recent episode that the love of his life has been avoiding him for nearly century and a half. " 'One hundred and forty-five years I have pined for her, and she's not there? And she knew it?' And he's furious."
To Read More Click Here.