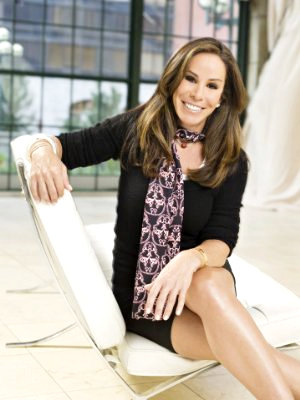 In the next "The Apprentice", teams are equally divided into 3-3 and they must create a four-page magazine spread for Right Guard's new deodorant. New York Knicks star center David Lee must be put in the ad as the icon.
Brande Roderick takes the Project Manager position for Athena with Melissa Rivers and Annie Duke as members. Meanwhile Clint Black leads the KOTU team that consists of Jesse James and Joan Rivers. Athena has the idea of filming a clubbing scene where sweats can possibly found while KOTU shoots outdoor background for their spread.
In the clip released, Melissa feels left out from the project and given nothing. Brande would later say that Melissa is sensitive and that she would rather be in the team with Annie only. The internal rift is obvious when Jim Cramer visits them and Annie takes all the credit.
On the other side, KOTU is not looking good itself. There is a fight of words between Jesse and Clint with the former accusing Clint of not listening to other people's idea. Jesse says that the team is doomed and that the ad looks terrible.
In the boardroom, tempers flare, and when a winner is announced Trump fires another celebrity, who storms from the boardroom in one of the most explosive exits in Apprentice history. The episode airs Sunday, April 26.