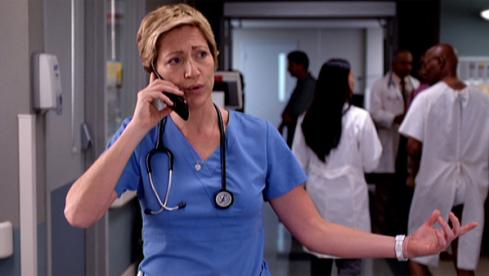 Following last week's emotionally charged, episode-concluding fight between Jackie and Kevin, it was disappointing that "Monkey Bits" didn't address the tension between this couple.
Yes, there was one scene where Jackie hung up on her husband and he seemed exaspered - but, other than that, they carried on like usual. Kevin gladly cooked for a heartbroken O'Hara at the bar and he and Jackie came to an easy decision on how to juggle their kids' schedules.
On some ways, it seems like the show is just treading water until it decides on how to handle the Jacke/Kevin/Eddie triangle.
In the meantime, Eddie looks slimier and slimier by the week; and we're legitimately afraid that Jackie might take the most extreme measures possible to protect her home live. But the last couple of episodes have felt a bit weak as the series builds up to this resolution.
To Read More Click Here.