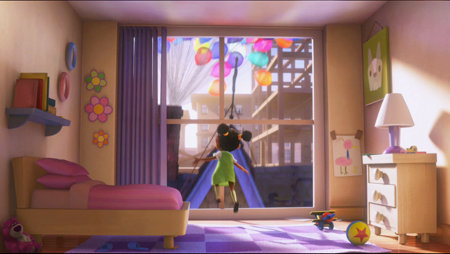 The newest member of the Toy Story's crew to be featured in "Toy Story 3" will be making a brief cameo in "Up". Bringing up the scoop on the special Easter egg to be seen in the Disney/Pixar's upcoming animation was "Up" director Pete Docter, who happens to be the writer of the first two "Toy Story" films, when talking to MTV.
"On 'Monsters [Inc.]', when Sulley is putting Boo back in her room, and he's going to say goodbye to her, she hands him all these toys," the 40-year-old shared. "One of them was this fish - which was Nemo - but nobody knew it at the time, because '[Finding] Nemo' hadn't come out yet. We have a similar thing [in 'Up']. We're showing a character from 'Toy Story 3' that nobody knows about. That's somewhere in there."
While Docter only mentioned the existence of the new character, producer Jonas Rivera went even further, pointing out a few more hints to make it easier to find the hidden character though refusing to unveil who the new member will be. "Well, if you look very closely [you'll see it]," he assured. "I won't tell you who it is, but I'll tell you where it is."
"There's a shot where a little girl is in her room and the house goes by," the producer continued by detailing the particular scene the character will be seen. "She's playing with her toys. She's playing with her little plane. She gets up, and she looks [out the window] - under her bed is one of the new stars of 'Toy Story 3'." He then added, "You have to look close. It's not [Ken], it's someone new."
In further report, MTV noted that the particular scene described by Rivera has been included in the second teaser trailer of "Up". The brief peek at the shot will be seen around the 1:04 mark wherein Carl's house makes its way up in between tall buildings.
"Toy Story 3" is set to be released in U.S. theaters on June 18, 2010. It will follow the toys' latest adventure as they are being dumped in a day-care center after Andy heads to college. Directed by "Toy Story 2" co-helmer Lee Unkrich, it will hear familiar voices from Tom Hanks, Tim Allen, Joan Cusack, Wallace Shawn, John Ratzenberger and Jodi Benson. Meanwhile, "Up" will be opened in theaters across the U.S. on May 29, 2009.