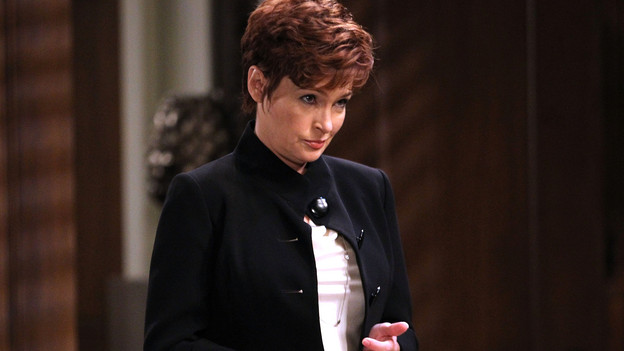 Jax assures Carly his obsession with Brenda is no more. Meanwhile, Diane shows Sonny the paparazzi photo to stave off potential depression, but Sonny just bursts into laughter. 

Sam asks Michael to talk about his time in prison, because she thinks Jason's been affected by his time there. She's not quite aware of how messed up Michael has become. Later, Sonny talks about Brenda to Michael, who doesn't remember a ton about her from her last time in town. 

In Rome, Brenda is furious when she discovers Jason and Murphy discussing her love life. Murphy is confused -- if Brenda didn't leave him for Jason, then who did she leave him for? With Brenda unable to give him an answer, he leaves. Later, Brenda admits to Jason she is still hung up on Sonny. Realizing Jason is involved in the mob, Suzanne asks Jason to leave town. Brenda thanks Jason sincerely and asks him to tell Sonny she's fine ... even if she's not.
To Read More Click Here.