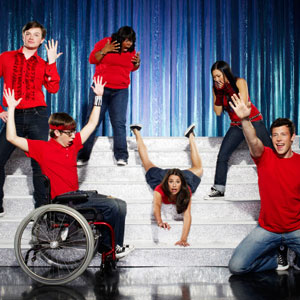 Fox previewed new series Glee following American Idol last night which is being billed as a comedy, but frankly, is difficult to attach to any single genre.
Part musical, part comedy, part drama - the show has tinges of Fame, Election, Freaks & Geeks and more.
Personally, I loved it and will eagerly await its return. If you didn't have a chance to watch, I highly recommend watching it now. Don't forget, this was just a one-night preview. No new episodes until Fall, where it will settle in on Wednesday nights.
For the curious, the special preview attracted around 10 million viewers, which is good, but not great, especially following American Idol.
So...will you be returning for more Glee in the Fall? What did you think?