From E!Online:
Sometimes we wish we could have tased the ever-annoying Xander on Buffy The Vampire Slayer. Guess we'll have to live vicariously through the LAPD.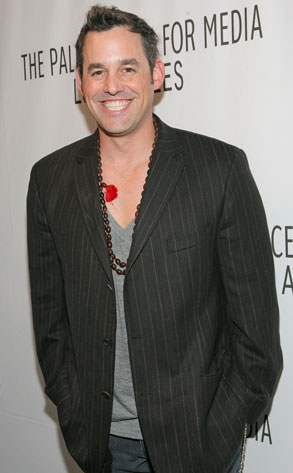 Former Scooby Ganger Nicholas Brendon was on the business end of a stun gun after some serious disturbing of the peace, according to police.
Cops responded to a late-night disorderly conduct call and came upon the 38-year-old actor, who apparently caused said ruckus and then allegedly tried to flee. Officers pursued and said they needed a jolt to bring him down. He was arrested around 12:30 a.m. on a felony count of defacing property (which apparently happened during his ill-fated escape attempt).
Brendon was booked at 6:15 a.m. and, last time checked, was still being held on $20,000 bail.
His rep was unavailable for comment. We just want to know if the Hellmouth was somehow behind this.
Read more: Buffy Star Brendon Tased by Police