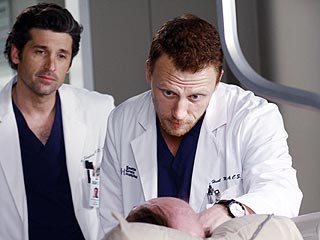 Kevin McKidd (Rome, Journeyman) - who has been playing Owen Hunt this season on Grey's Anatomy - has been added as a regular to the series.
Guess they have space on the cast with the departure of Brooke Smith...
However, as upsetting as that turn has been, I think McKidd is a positive addition to the cast. How about you?
Source: People