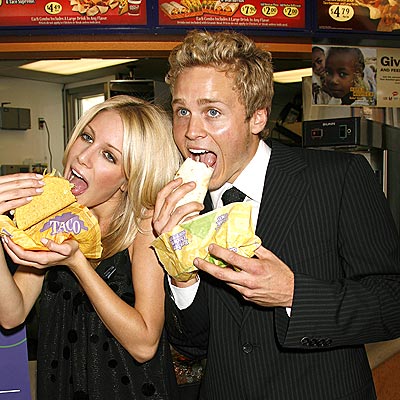 The Los Angeles Times has written this lengthy article about the rise to fame of Heidi Montag and Spencer Pratt (of The Hills fame, among other things).
The article is one of the more complimentary pieces that I have ever read about the two and it basically suggests that the two are in on the joke, know how the Hollywood game is played and are pretty darn smart for the way in which they have branded themselves.
I had never really thought about things that way. As much as we hate them, we still spend our time reading about them, so perhaps they do have a point. Heidi and Spencer may have just outsmarted us all...