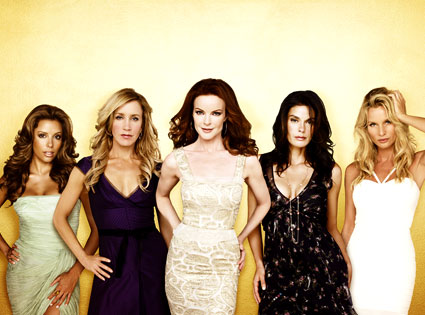 These "people are leaving" stories are out of control this week!
See: Grey's Shocker: Izzy and George are OUT
And: How Will Tommy's B&S Exit Go Down?
And now for our next cast departure: Looks like Nicollette Sheridan is actually leaving Desperate Housewives at the end of this season (unlike last season's tease).
E!Online has more scoop on how the exit will likely occur (spoilers):
Exclusive! Nicollette Sheridan's Desperate Housewives Days Numbered
So...how crucial do you find Edie's character to the program? Would you even miss her if she's gone?