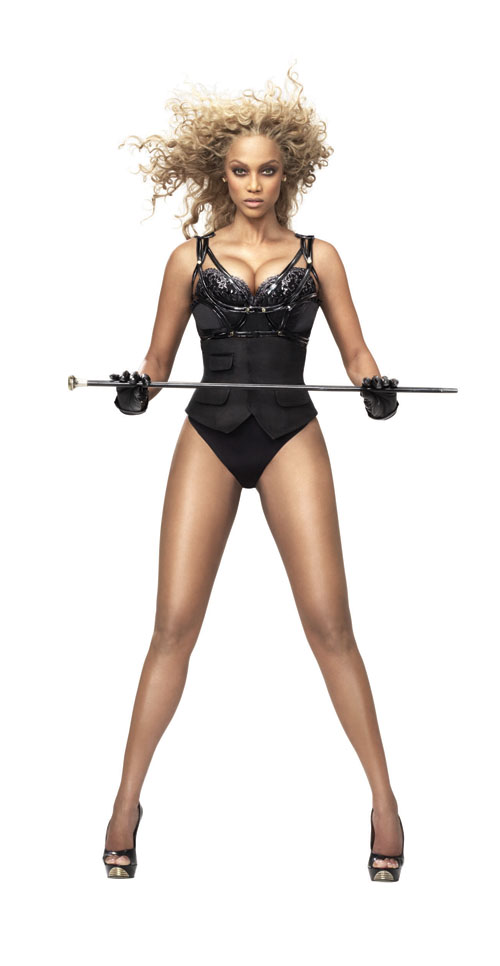 Have you too been missing Tyra Banks's weekly dose of crazy on America's Next Top Model?
Well, the wait is coming to an end as the next Cycle (Cycle 12) now has a premiere date: February 25th.
Curious about the new contestants? Here they are:
Allison, 20, artist; New Orleans
Aminat, 21, student; Union, N.J.
Celia, 25, designer fashion sales; Cynthiana, Ky.
Fo, 19, student; Albuquerque, N.M.
Isabella, 19, aspiring model; Barboursville, Va.
Jessica, 18, student; Bradenton, Fla.
Kortnie, 24, nonprofit organizer; Houston
London, 18, student; Arlington, Texas
Natalie, 19, student; Palos Verdes, Calif.
Nijah, 18, aspiring model; Rancho Cucamonga, Calif.
Sandra, 19, student; Rockville, Md.
Tahlia, 18, student; Phoenix
Teyona, 20, loss prevention representative; Woodstown, N.J.
Also, curious about what some of the previous cycles' particpants are up to? Check out Where are they Now?
Source: E!Online