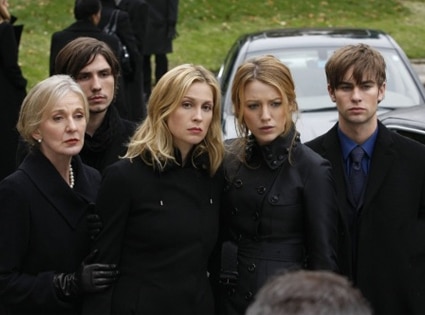 The CW has debunked Star Magazine's story today announcing that a Gossip Girl spinoff would focus on a young Lily and Rufus.
Says GG Producers, "Contrary to the rumors and false reports breaking in the tabloids, there is no approved concept and/or confirmation of a Gossip Girl spinoff at this time."
In fact, the Lily/Rufus story had been a proposed idea for the Verizon-sponsored webisodes, which instead will be focusing on Dorota.
So...back to the drawing boards. Who would you like to see star, if and when a GG spinoff gets made?
Source: E!Online