From E!Online:
It has Jerry Bruckheimer at the helm and Dylan McDermott as its leading man. Two points there. It's yet another dark cop show. Minus half a point there. (Really? Do we need another cop show...even if it's filling a summer void? Maybe. Maybe not.) One more point for the addition of Nicki Aycox of Supernatural, which is a favorite of Team WWK here.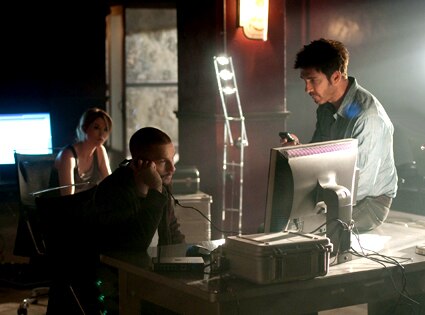 So what does that add up to for Dark Blue, TNT's new drama about a team of deep undercover police officers? You tell us. As we do with all notable new shows, it's time for you to vote on whether Dark Blue should stay or go.
So, Reelers, Save It or Sink It?